WHY YOU WILL LOVE
MAMA MASSAGE
At Mama Massage we take a holistic approach to integrative health through massage, acupuncture, psychology and make it available for anyone at anytime of the day. That's right we have a tot spot in our massage therapy spa! We are is conveniently located in Calgary SW by the areas of Westhills, Signal Hill, Glenbrook, Glamorgan, Cougar Ridge, Wentworth, Aspen Woods, Springbank, Discovery Ridge, Killarney, Lakeview and Strathcona Park.
We have child minding
Bring your little ones to our play 'n learn activity area while you enjoy your massage.
Registered therapists
All our massage therapists meet or exceed the 2200 hour RMT requirement. 
Meet our Team
.
Locally Owned
Your community is our community. The owners are local Westsiders, employ local people, and support our communities.
We care about you
We commit to great product and service that impact lives within and outside the company. Check out
our blog
.
Feedback is important
Make sure to tell us what you think!  We are building our business on what is important to you.
Psychology and Wellness
Professional, confidential, holistic integrative approach to counseling/therapy.
You can book us online
Yipee! You can schedule and change your appointments online. You're welcome!
Book Online.
Convenient hours
You will find we are open
convenient hours
, so you are able to book the best time for you.
Direct Billing
Direct Billing is here! Next time you make an appointment ask us and we will send to your isurance providers on your behalf. 
List of current insurers.
WE ARE EXCITED ABOUT OUR MASSAGE THERAPY SPA
HERE IS WHAT YOU WILL SEE
YOUR FIRST VISIT?
HERE'S WHAT TO EXPECT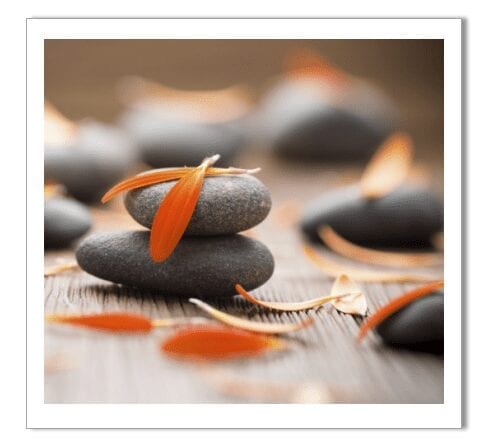 If you are a first time visitor to Mama Massage Therapy or you have been here hundreds of times, here's how the experience will go down:
1. CHECK-IN AND DROP OFF YOUR KIDS
Stop at the font desk and sign your kids in.
2. ENJOY A FEW MINUTES IN OUR LOUNGE
Sit back. Put up your feet. Enjoy a lemon water.
3.DURING YOUR APPOINTMENT
This is your customized massage therapy appointment. Talk to your therapist if at any time during the session, if need more or less pressure.
4. TAKE IT EASY AFTER YOUR MASSAGE
Drinking plenty of water after a massage is highly recommended. Come back for continued wellness.
YOU'VE GOT QUESTIONS
WE'VE GOT ANSWERS
IS THERE AN AGE LIMIT FOR THE CHILD MINDING?
No, there is not a limit. We accommodate ALL ages! We do have an option for an in-room baby swing as well (ask us about this).
WHAT ARE YOUR PRICES?
Pricing varies based on the type of service you are receiving.  Average pricing is $105 for a 60 minute massage therapy service, $8 per kid for child minding.  Please click on the book now to see the full price list per service.
ARE THERE OTHER WELLNESS SERVICES OFFERED?
Our core service is massage therapy but we also now have new services that we offer including acupuncture, psychology, reflexology, reiki and more.
ARE DADS WELCOME TOO?
Of course Dad's are welcome! Actually about 30-35% of our clientele are men. And when Dad take the kids to Mama Massage Therapy, Mom gets some much needed alone time at home too!
I DON'T HAVE KIDS, CAN I STILL BOOK A MASSAGE?
Yes, and since our massage therapy rates are competitive with the market, you will not be paying any extra if you are coming solo.
DO YOU HAVE ANY OTHER LOCATIONS IN CALGARY?
Our massage therapy clinic is located in Westhills SW Calgary.  Right now it is our only location.  This location is conveniently located by the areas of Westhills, Signal Hill, Glenbrook, Glamorgan, Cougar Ridge, Wentworth, Aspen Woods, Springbank, Discovery Ridge, Killarney, Lakeview and Strathcona Park
DO YOU HAVE DIRECT BILLING?
Yes, we are happy to announce we now have direct billing!  Ask us about this option.  Here is a list of our current insurers.
GIFT CERTIFICATES
A PERFECT GIFT FOR A SPECIAL SOMEONE FOR ANY OCCASION.
Although we specialise in moms, we have a treatment to suit all. Whether you're buying for an amazing father, your sister, your grandma, or a friend you know that the gift of pampering and relaxation will be so appreciated. Choose from any of our massage treatments packages or purchase a monetary voucher so that the recipient can choose the treatment that suits them.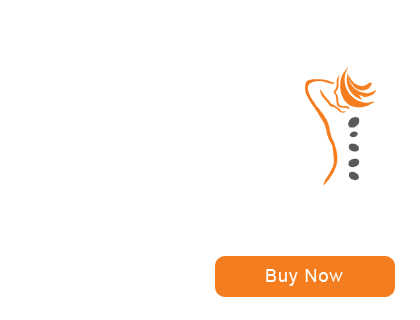 OUR SERVICES
HERE IS WHAT YOU WE DO
~ Massage Therapy ~
Aid the healing process of the physical structures in the body, reduce stress, pain and muscle tension.
~ Acupuncture ~
An alternative therapy to relieve discomfort associated with a variety of diseases and conditions.
~ Psychology ~
Therapy is an incredibly useful tool that helps with a range of issues, from anxiety to relationships to trauma. It can help you discover new coping strategies to manage current and future problems. Regardless of the problem, stressor or hardship you may be experiencing, everyone can benefit.
WHAT PEOPLE ARE SAYING!
REVIEWS FROM GOOGLE, FACEBOOK, YELP
Love this place! Great massage therapists. I have know had 3 different one and they are very knowledgeable. I will be following you guys wherever you are in the city! Love Mama massage! The staff are so friendly and accommodating, and the therapists are great. My 2.5 yo and 6 month old have a blast in child minding and I enjoy the relaxing

...

lounge and massage. The child minding experts are really great and enthusiastic. My toddler always comes home with crafts galore! Highly recommend to everyone!

read more Excellent and professional. One of the best massages I've ever had thanks to the talented Renae J! My husband, daughter(7 years old) and myself all go specifically to see this

...

massage therapist she knows her stuff with all our different medical history she tailors to your needs. Very friendly staff, beautiful lobby and a daycare for the kids which is a great bonus if you can't find a sitter last minute.

read more

First time experience was wonderful. Right from the start the staff was friendly, the waiting room had lemon water and comfy chairs to lay back and relax! I had a deep tissue

...

massage from Elisha and it was PERFECT! She made sure I was feeling good about it and really knew what she was doing! I will definitely be back. They even have bathbombs for sale on your way out 🙂

read more

I have been coming here for a while now. Absolutely love this place. Very professional. Great massage therapists. I can't wait for the new child minding area to open! I really love this business concept! I get to bring my daughter who has a blast and I self care. Every massage I have had has been amazing.

Jasmin is an excellent therapist, consistent pressure and uses a variety of techniques to relieve muscle tension. Thank you! My pre-natal massage with Vince today was incredibly relieving. My shoulders, back and hips have been killing my and he really took the time to address each issue I came with in.

...

I'll be back before my babies arrival for sure

read more

Great facility, very clean. Front staffs are super friendly. I usually see Mitra or Tina, both are super professional and amazing!!Thank you everyone in Mama massage 🙂

Mama Massage + Wellness
WestHills Location
460 Stewart Green SW
Calgary, AB T3H 3C8
Hours:
Mon – Fri: 9:00am – 8:30pm
Saturday 9:30am – 5:30pm
Sunday 9:30am – 5:30pm